What we can do
Make special moments extra special. From weddings to board meetings, speedily ferrying stars to sell-out shows, product launches or relaxing afternoon teas on the Thames; our high-speed boats can accommodate a wide range of occasions. With catering facilities available, fresh air and breathtaking views of the world's most iconic waterway, privately hiring your own Clipper is the most luxurious way to explore London and is guaranteed to impress.
We offer seven classes of vessel for private hire that are suitable for corporate and private clients.
What can we do for you?
Catering & hospitality
We have over 20 years of experience perfecting customised river excursions. 
Whether you're travelling in the morning, afternoon
or evening, we can provide for your every need
and occasion. From wedding transfers to corporate
drinks receptions, all our clients receive a bespoke offer to suit you and your clients' requirements.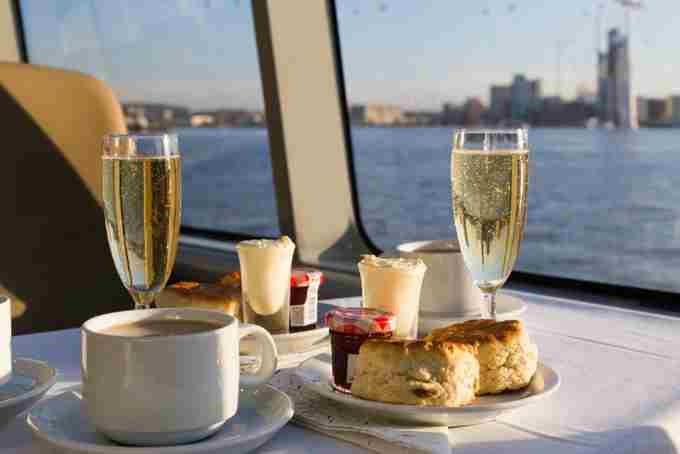 Meet the fleet
Our fleet of 20 vessels will take you and your party on a luxurious cruise through the world's most iconic waterway. Who would you like to sail aboard?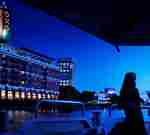 Rates
Our vessels offer excellent value. Private Hire rates are usually charged by the hour but bespoke offers can be made based on your requirements.
Vessel type
Rate per hour
 On board facilities

Venus Clipper
(220 capacity Hunt Class Mark 3)

£2,750 for first hour
£1,375 for every additional hour

Jupiter or Mercury Clipper
(170 capacity Hunt Class Mark 2)

£2,500 for first hour
£1,250 for every additional hour

Galaxy or Neptune Clipper
(150 capacity Hunt Class Mark 1)

£2,500 for first hour
£1,250 for every additional hour

Typhoon Class
(220 capacity River Runner 200 Mark 2B)

£2,750 for first hour
£1,375 for every additional hour

Sun or Moon Clipper
(138 capacity River Runner 150)

£2,095 for first hour
£1,048 for every additional hour

Storm, Sky or Star Clippers
(62 capacity FBM Hydrocat)

£1,250 for first hour
£625 for every additional hour

Orion Clipper
(12 capacity Executive Launch)

£995 per hour
Get in touch
Safety
Safety is paramount to all our operations and we are still available for private hire despite the coronavirus pandemic. Our vessels have been designated Good to Go by Visit England, Covid-19 Confident by AA and awarded the Safe Travels stamp by The World Travel & Tourism Council.
We have safety measures in place to minimise the risk of coronavirus transmission and have followed the government's guidance by implementing new processes that aid social distancing and maintain cleanliness.
Please note that face coverings are still required to board our vessels and vessel capacities have been limited to aid social distancing.